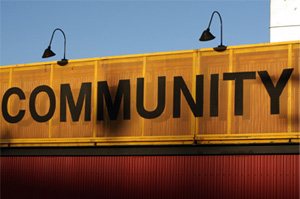 An annual membership (12 months from the date your dues are received) in the Planned Giving Roundtable of Southeast Michigan (PGRTSEM) is available in the following options:
Full Membership is $300

The $300 includes - $150 Southeast Michigan dues and $150 Partnership for Philanthropic Planning (PPP) dues.

PGRTSEM Council-only membership is $150
Our quartley luncheon meetings are held four times each year. We also offer an annual Case Study Workshop and up to six(6) webinars per year. These meetings are all FREE to members and offer execellent networking opportunities. A first-time guest may also attend at no charge. Non-members are welcome to attend for $25. Non-members may also be included on the PGRTSEM mailing and email lists.
Please see our Program Schedule for specific meeting dates and information.
Join PGRTSEM Online:
Please join our council by visiting the National organization's website pppnet.org and clicking "Join/Renew". If you want to join the national organization (not required) be sure the first box "Individual National Membership" is checked. If you do not want to join the National organization uncheck the box. Then locate our council, organized alphabetically by state, and check the box. You will fill out your membership information and create a username and password. Please keep this username and password for future renewals. All members must join/renew online via the pppnet.org website. You may choose to pay with a credit card or check. If you need assistance please call the National office at 317-269-6274 or email membership@pppnet.org.
BENEFITS OF MEMBERSHIP:
High quality, live educational programs presented by experts in charitable giving, estate planning, financial and law, offered quarterly at no charge to members.

Webinars led by national experts, offered locally at members-hosted sites (up to) six times per year.

Mentoring program, matching seasoned professionals with individuals who are new to planned giving.

Opportunities to network and exchange ideas with colleagues in the field.

Membership directory, updated quarterly and e-mailed to members.

Job posting service, with planned giving position announcements emailed to members and posted on PGRTSEM website for 30 days.

Discounted registration to annual Development Day conference.
BENEFITS OF NATIONAL (CGP) MEMBERSHIP:
CGP is the national association for people whose work involves charitable gift planning. Their network includes more the 120 local planned giving councils working close to home to provide education and professional community. The mission of CGP is to increase both the quality and quantity of charitable planned gifts by serving as the voice and professional resource for the gift planning community. Benefits include:
Access to E-Community, a web-based networking hub for CGP members and a centralized resource of information published by PPP and shared by its members and partners

Legislative Updates and national representation through ongoing work in government relations, ethics, education and research.

Gift Planner Update e-newsletter

Subscription to The Journal of Gift Planning® magazine.

Members are listed on the CGP online directory and have access to its search and membership record update features..

pals(TM) - post job openings and/or view job postings on the Position Announcement Listing Service.

Discounted registration for CGP National Conference
National Association of Charitable Gift Planners
200 S. Meridian Street, Suite 510
Indianapolis, Indiana 46225
For questions on membership in CGP, please contact Carey Wilson at 317/269-6274, x.34,
or Email: cwilson@charitablegiftplanners.org
For more information about membership, or to be included on our email and mailing lists for event and membership information, contact our Executive Director, Lori B. Angel at 810/375-2180 or Email: pgrtsem@gmail.com