Donor Centric Marketing (Seminar)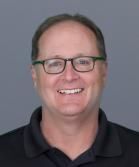 Presenter, Andrew Palmer, Dir of Marketing Services, PG Calc
Storytelling is important for business, for marketing, and for life in general. A good story, used correctly in planned giving marketing, can be powerful, with the potential for a lasting impact on your program. In this presentation, we will discuss why we love donor stories so much, what gives them their unique power, and how you can improve the use of donor stories in your marketing. You'll hear tips on writing them, as well as how to encourage your audience to see themselves in the stories.
Fee & Location Sponsor: The Salvation Army
Approved for 1.0 CFRE CE credits in Category 1.B -Education of the CFRE International application for initial certification and/or recertification.