The generous financial support of the following organizations and individuals is immensely appreciated! These gifts allow us to undertake significant additional public awareness projects.
Champions - $25,000 and up

Comerica Charitable Services Group
Community Foundation for Southeastern Michigan
Ford Motor Company
The Herbert & Elsa Ponting Foundation

Founders Level - $10,000 and up

Bernstein Global Wealth Management
Comerica Private Banking
Clarence & Grace Chamberlin Foundation
Group Associates, Inc.
JPMorgan Chase Bank
Merrill Lynch
Northern Trust Bank
Planned Giving Roundtable of Southeast MI
Plante Moran Trust
St. John Providence Health System Foundations
The Salvation Army, Eastern Michigan Division

Distinguished Donors - $5,000 to $9,999

Ann Arbor Area Community Foundation
Archdiocese of Detroit
Association of Fundraising Professionals
Beaumont Health Foundation
Berry Moorman, PC
Clark Hill, PLLC
The Detroit Medical Center
Fifth Third Bank
Financial & Estate Planning Council of Metropolitan Detroit
Godfrey Hammel, Daneels & Company, PC
Jewish Federation of Metropolitan Detroit
Karmanos Cancer Institute
Christopher L. Kelly
LaSalle Bank
Miller Canfield Paddock and Stone, PLLC
Northern Trust Bank
Oakwood Healthcare System
PNC Bank
The PrivateBank
Smith Barney Citigroup

Partners- $1,000 - $4,999

Angela Hospice
Angel's Place
Donald B. Baker
Barris, Sott, Denn & Driker, PLLC
Sandra Kirtley Campbell
Center for Financial Planning
Central Michigan University
Children's Home of Detroit
Children's Hospital of Michigan Foundation
Christ Church Cranbrook
Coalition on Temporary Shelter
Comerica Wealth Management
Community Counselling Service
Couzens, Lansky, Fealk, Ellis, Roeder
& Lazar, PC
Cox, Hodgman, & Giamarco
Cranbrook Educational Community
Crescendo Interactive, Inc.
DaimlerChrysler Corporation Fund
John M. Dankovich
Detroit Institute of Arts
Detroit Zoological Society
Dickinson Wright, PLLC
Eastern Michigan University Foundation
Epilepsy Foundation of Michigan
Episcopal Diocese of Michigan
Evangelical Homes of Michigan
John and Bonnita Fike
Christopher L. Kelly
Fildew Hinks, PLLC
Genesys Health Foundation
Barbara Gill
Gleaners Community Food Bank
Goodwill Industries of Greater Detroit Fdn.
Greenhills Schools
George W. Gregory
Douglas Gross
Henry Ford Village Foundation
Henry Grix
Henry Ford Health System
Hospice of Michigan
IHM Sisters
Judson Center
Robert E. Kass
Kettering University
Lawrence Technological University
Leader Dogs for the Blind
Lenawee Community Foundation
J. Lawrence Lipton
Macomb Community College Foundation
Madonna University
Marian High School
John Marshall
Merrill Lynch Private Banking & Invest. Group
Michigan Trust Bank
Lawrence I. Millman
Mount Clemens General Hospital Foundation
Munder Capital Management
Myasthenia Gravis Association, Inc.
National City Bank
National Kidney Foundation
Neighborhood Club
Next, Inc.
Non-Profit Personnel Network, Inc.
Oakland University
OLV Investment Group, Inc.
Penrickton Center for Blind Children
Pentera, Inc.
Plante & Moran
Port Huron Hospital Foundation
Presbyterian Villages of Michigan
Raymond & Prokop, PC
Richner & Richner, LLC
Rose Hill Center
John C. Prost
Ralph & Jo Rumsey
St. Joseph's Mercy Foundation
St. Joseph Mercy Health System
St. Joseph's Mercy - Macomb
St. Vincent dePaul Society
Schoolcraft College
Schoolcraft College Foundation
Edwina M. Simpson
Donna J. Snyder
The Society of Financial Service Professionals
Society of St. Vincent de Paul
Al Solvay
Starfish Family Services
The Stelter Company
Tanner Friedman Strategic Communications
David & Susan Thoms
Kim-Lan Trinh
United Jewish Foundation
United Methodish Retirement Communities
United Way Community Services
United Way for Southeastern Michigan
University Liggett School
University of Michigan
Varnum
Visionary Marketing Group
Matthew M. Wallace
Washtenaw Community College Foundation
Wayne State University

Benefactors - $500 - $999

ACCESS
Adrian Dominican Sisters
Affirmations Gay & Lesbian Community Center
Terry R. Altman
American Cancer Society
American Lung Association
James G. Aubry
David & Sue Barcus
Gordon L. Beeman
Christopher L. Belcher
Thomas H. Bergh
Daniel H. Boyce
Brighton Hospital
Children's Center of Detroit
Community Foundation of Greater Flint
Detroit Public Television
Detroit Riverfront Conservancy
Durocher Dixson Werba, LLC
Dykema Gossett, PLLC
Focus: HOPE
George W. Smith & Co.
Gourwitz and Barr, PC
Greater Detroit Association of Life Underwriters
The Guidance Center
Donald R. Haas
Hainer & Berman, PC
Hamilton & Associates, PLLC
Stanley L. Harbison, PC
Felicia G. Harris
Henry Ford College Foundation
Rebecca Herr
Howell Nature Center
Ipex, Inc.
JVS
Kemp, Klein, Umphrey & Endelman Foundation
Leah Ann Kleinfeldt
Rick Kress
Beth Kohler
David Lau
Lighthouse of Oakland County
Loomis Sayles & Co.
Love Inc - Greater Livingston Area
Manan Strategy Consultants
Manulife Financial
James Mathews
Michigan Nonprofit Association
Michigan State University
Stephen D. Moore
Maxine B. Niemeyer
New Horizons Rehabilitation Services
North Oakland Foundation
Phoenix Life Insurance Company
PlannedGiving.Com
Presbytery of Detroit, Inc.
Clare C. Price
Karl W. Schettenhelm, Jr.
Sisters of Mercy
St. Joseph's Mercy Hospital - Oakland
St. Mary Mercy Hospital Foundation
St. Vincent & Sarah Fisher Center
Charles Schwab and Co.
Southfield Community Foundation
Starr Commonwealth
State Street Global Advisors
TGI Direct
United Methodist Church, Michigan Area Hqtrs.
Salvatore (Sam) Ventimiglia
Vestevich Mallender Debois & Dristas, PC
Walsh College
Wayne State University
Bill Winkler
Phyllis J. Wordhouse
YMCA of Metropolitan Detroit

Friends - $50 - $499

Roy Adams
William F. Ager, III
H. Rollin Allen
Tracy Allen
Carl Allison
David Altwerger
Avant Advisors, PLLC
Gregory D. Baker
Michael W. Bartnik
Ronald D. Bassey
Bashear, Tangora & Spence, LLP
Timothy N. Bearden
Yvonne Blackmond
James A. Boucher
Boys & Girls Clubs of Southeastern Michigan
Harvey Brode
Daniel Burlingame
Calvert Planning Corporation
Diane M. Carpentier
Gregory A. Cascione
Dana Casson
Cathedral Church of St. Paul
Catholic Charities of Shiawassee & Genesee Counties
The Children's Center
Children's Hospital of Michigan
City Mission
College for Creative Studies
Conrad D. Chapman
Christ Church Dearborn
Christ Church Detroit
Christ Church Grosse Pointe Episcopal
Thomas V. Cliff
Victoria J. Cornwell
Theresa Crayton
Kathleen Bordo Crombie
Kim Cross
Kathryn 'Kit' Davis
Michael Davis
Edward Deeb
Gary Dembs
Detroit Institute for Children
Detroit Riverfront Conservancy, Inc.
Detroit Symphony Orchestra
Thomas E. Dew
Shannon DeWall
David A. Dieterle
Raymond A. J. Digby
Joan R. Dindoffer
Deborah K. Dolsey
D.E. Rose & Associates Corporation
Cheryl Elliott
James M. Elsworth
William J. Enright, Jr.
Jane Fanning
J. Kay Felt
Alan J. Ferrara
Robin D. Ferriby
Calla Fette
Denise Fleckenstein
Roy & Maha Freij
Lisa Mower Gandelot
Amanda Gellman
Lawrence Ghannam
Gayle M. Good
Richard and Enid Grauer
Great Commission Air, Inc.
Nave Grewal
Heidi Grix
Grosse Pointe Academy
Grosse Pointe Historical Society
Grosse Pointe Memorial Church
Michael J. Hainer
Melissa Hendges
The Henry Ford
Roger Hull
Joe Impellizzeri
Integrated Financial Strategies, LTD.
Jackson Community Foundation
Jeffrey A. Jacobs
Shai Ashley James
K & E Alliance
Carol Kaczander
Austin A. Kanter
Robert D. Kaplow
John Kirk
Leah Ann Kleinfeldt
Renard J. Kolasa
Salvatore J. LaMendola
Mark Landau
Jonathan Lau
William J. Lawson, Jr.
Michael Layne
Stephanie Le
Henry P. Lee
Leukemia & Lymphoma Society of Michigan
Livonia Community Foundation
Michael O. Love
Love Inc. - Greater Livingston Area
John F. MacArthur
Sanford J. Mall
Jay Mansur
Mariners Inn
Marygrove College
Matrix Human Services
Jeanne Katz Maxbauer
Peter Mendler
James Menlove
Mercy Education Project
Michigan Financial Companies
Marianne Mikkelsen
Richard C. Mills
Dennis M. Mitzel
Mary Moret
Louise Motoligin
Katherine Murphy
Marianne M. Nestor
Next, Inc.
John A. Nitz
Terrence M. O'Rourke
Thomas E. Owen
John Payne
Patricia A. Paquin
Andrew S. Perri
Dennis J. Pheney
Phoenix Insurance Co. - Brokerage
Colleen Pierce
Richard A. Polk
Alice Preketes
Reaume Associates Inc.
Jo Ellen Rahaim
Stuart Raider
Doug Reaume
Sara Smith Redmond
Heather E. Rindels
Ronald McDonald House of Detroit
Jo Rosen
Glenn Ross
Sacred Heart Major Seminary
Marie Seddon
Services To Enhance Potential (STEP)
Services for Older Citizens, Inc.
Isabel Smith
George Smrtka
David W. Sommerfeld
Rebecca S. Sorensen
Lori Stefek
Mollie Sterr
Kathryn Sussman
Margaret I. Tanghe
Tamra Teno Tobin
Roberta Trzos
Daniel J. Turse, Jr.
Lauren M. Underwood
United Bank & Trust, Washtenaw
University Prep Schools
Visiting Nurse Association of SE Michigan
Paul Wall
Milton A. Weidmayer
Whaley Children's Center
Warren J. Widmayer
Lynn Wilhelm
G. Howard & Barbara Willett
James G. Whiting
Yad Ezra

Generous Gifts In Kind

Roy Adams
Bank One Private Client Services
Barris, Sott, Denn & Driker, PLLC
Berry Moorman, PC
Comerica Charitable Services Group
Comerica Private Banking
Durocher Dixson Werba, LLC
Dykema Gossett PLLC
The Fairlane Club
Financial & Estate Planning Council of Metropolitan Detroit
Grosse Pointe Cable
Henry Ford Community College
Maxine B. Niemeyer
Michigan Business & Professional Association
Meadowbrook Theatre
Oakland University Foundation
Plante Moran Trust
The PrivateBank
Schoolcraft College
Starr Commonwealth
VisTaTech Center at Schoolcraft College
Weidmayer, Schneider, Raham & Bennett
(Based on cumulative support since 1997)

Speakers Bureau
Did you know...that the Speakers Bureau will help educate civic groups, board members, development/stewardship committees and donor groups about the importance of leaving a gift to charity through estate planning?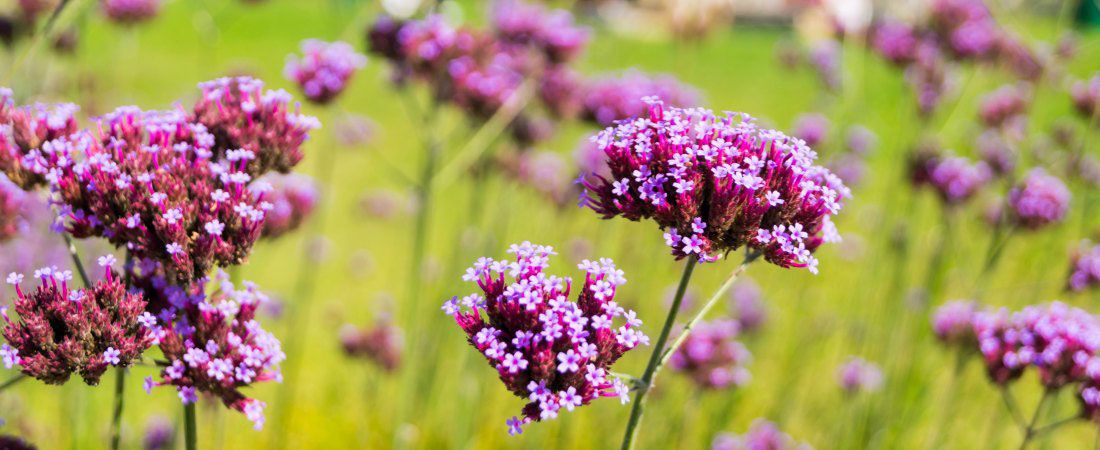 May is LEAVE A LEGACY Month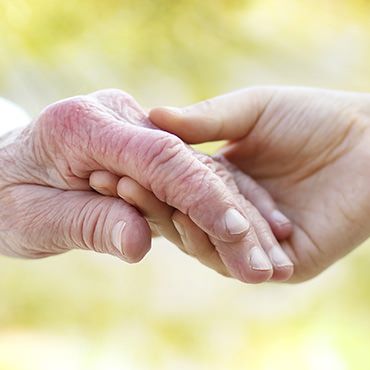 Development Day
Development Day June 1, 2022.