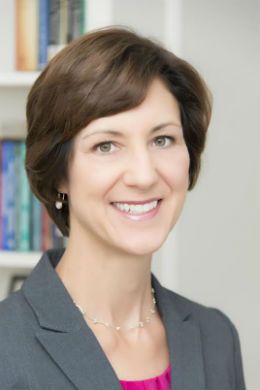 Chief Development Officer, Detroit Zoological Society
"Far and away the best prize that life offers is the chance to work hard at work worth doing."   - Theodore Roosevelt
After 27 years as a respected fundraiser, Jane shares her expertise with other fundraisers serving as a mentor for the AFP mentoring program.  She also has agreed to quite a few cups of coffee with others who just want her "take" on an issue.  Jane values her membership with the Planned Giving Roundtable of Southeast Michigan as it provides the opportunity to learn more about planned giving and connects her with others who do this work.
When asked if there is one professional accomplishment that she would be willing to share, she talked about how happy she was that she played a role in securing gifts for the Arctic Ring of Life at the Detroit Zoo.  Watching the vision become reality was a highlight of her career.  She said "Polar bears, seals and humans all seem to enjoy it, and it has a very special place in my heart."
On a quiet evening you might find her walking to the local park with her dog or reading the latest selection from her book club, Life after Life by Kate Atkinson.  Her philosophy on life is very simple.  Be kind.  The three values she holds most dear are compassion, service and intregrity.
On a more personal note, Jane has been married for 26 years and has two sons who make her proud.  She has a passion for her family and friends, being part of a community, meaningful conversations, beautiful places, good books, and live music. Jane currently serves as President of the Livonia Stevenson Music Boosters.