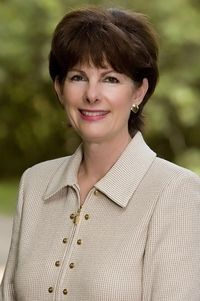 Director of Legacy Giving, United Way for Southeastern Michigan
When asked what brought her to the Planned Giving Roundtable, Denise did not hesitate to answer: "The fellowship, educational programs, the opportunity to learn from fellow members and be better at this profession."
As Director of Gift Legacy Giving for the United Way of Southeastern Michigan, Denise has demonstrated her skill at "this profession" we share, in abundance.  During her 22 years spent in her fundraising career, she has put into practice her desire to give back to the community in a way beyond volunteering.  She works to help organizations build their endowments, so that their missions could continue well into the future.
Denise has been recognized as an Outstanding Alumni Academy member by Western Michigan School of Communication. Her career has taken her to a diverse array of companies and organizations, from the for-profit arena – Vice President of Marketing at Standard Federal Bank - to such non-profit organizations as University of Detroit-Mercy, the Cranbrook Educational Community, and Beaumont Hospital Foundation, leading her to United Way, where she has spent more than 11 years.
She counsels those working in the non-profit world to "find a champion who will advise and help you move forward,"  to "always keep learning to become better at what you do," and "stay focused on what you need to do to help your organization serve those in need." 
The latest book Denise has read provides evidence of her eclectic interests.  It is "The Final Revival of Opal and Nev," by first-time novelist Dawnie Walton.  She describes the book as "a story about race, music and family secrets." It is no secret that Denise has added significantly to the Planned Giving Roundtable by her involvement.
Her philosophy of life, while simply expressed, can be challenging in these exceptional times:   Keep going!   We will do that, inspired by Denise's great example.
Article Credit to: Miriam Imerman