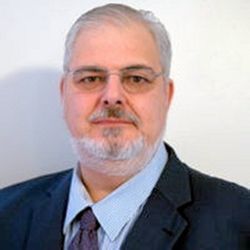 Director of Development, Rose Hill Center
"Be Prepared", the Motto of the Boy Scouts, is what Dennis was exposed to as he worked towards his Eagle Scout patch. What preceded that achievement was a significant amount of work. Moving up in rank and accumulating many significant merit badges.
Through his formative years, using that motto and the life lessons it provided him, had a significant impact on Dennis and the next step in his life's journey. And that journey, right after college, led him back to the Boy Scouts. This is where he first learned about fundraising and the development field as a profession. The field chose him.
For the next 30 years Dennis worked in development at various nonprofits; a career, not unlike many others in the field. Three things Dennis learned on his journey; One, you must make the ask; two, do not take "No's" personally, remember its not about you its about your donor and third, treat your donor/prospect the same way you would want to be treated. Get to know the person they are not just a means to an end.
Over the years Dennis developed an interest in the more technical aspects of development. He realized that if he was to be an asset to the organization he was working for, he needed to know about, trusts, annuities, and bequests and to be able to speak knowledgeably about them. A colleague suggested the PGRTSEM as a valuable resource to learn how those technical financial instruments worked. "Be Prepared" brought him to us.
As Dennis has said many times; "The professional network I have developed through PGRTSEM has proven to be an invaluable resource for me as I have grown in this field". Persistence and skill are two main assets Dennis possesses. One of his significant gift accomplishments, was a $2.5 million dollar naming gift. It took 8 years. He was not deterred by the "No's".
Along this journey of life, he was blessed with a wonderful marriage to Cindy and three sons. Cindy tragically died from pancreatic cancer and Dennis was left with raising three boys. Good fortune however, eventually smiled on him and he is now living his life with his wonderful soul mate Sheila and her two daughters.
Dennis credits his parents and the good Lord for providing him the foundation for respecting others and caring about those in need. The values he holds dearest in his life are compassion, ethical behavior, and humor. He is a graduate of Leadership Detroit and a member of Toastmasters International. His favorite quote is: "If you believe in great things, you may be able to make other people believe in them."
Oliver Wendell Holmes
His philosophy on life is: "Life is like a poker game…..you have to play the cards you were dealt and accept the fact that you are not going to win every hand. You will never win if you are afraid to take a risk and always throw in your cards. It also helps to know when to bluff."
His favorite historical figure is Jesus Christ. He made the greatest sacrifice for others.
The title of the latest book he has read is "A Prayer for Owen Meaney"
He is a huge Pink Floyd fan so if you're ever on "The Dark Side of the Moon" look him up.
Article Credit:  Bill Winkler