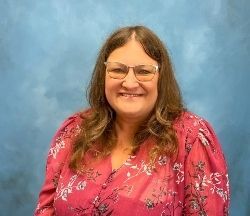 Gift Planning Specialist
The Salvation Army
Kathleen was introduced to fundraising, 30 years ago, when she met the Director of Volunteer Services at Hutzel Hospital during a business meeting. The rest, as we say, is history!
Thus began her thirst to further her education in fundraising.  She was introduced to PGR Southeast Michigan by member of the Roundtable and says "it has been an invaluable resource to her."  She says that, as in any organization, "you will get as much out of the experiences as you put into it."  She was accepted into the PGR mentee program and made the meetings a priority.  She was rewarded with increased knowledge and a network of relationships with a group of very well-informed professionals.   
Kathleen desire for learning didn't stop there!  She went on to earn a CPSG (Certified Specialist in Planned Giving) designation, which involved a year long program (flying every other month to the American Institute for Philanthropic Studies at California State University Long Beach). Today, she gives back by serving as a Mentor for PGR.
She feels blessed that her career allows her to work for organizations with missions that align with her belief system.  She feels blessed that her career allows her to help others make an impact – one that cannot accomplish alone.  For example, she was able to work with a donor who wanted to gift his parent's house to our charity.  He knew they would be delighted they could give something this meaningful.  It was the first donation of real estate that she helped facilitate and learned a great deal about the process, while at the same time being able to honor the son's wishes.
Also, "never miss the opportunity to learn something new and find a person to be your mentor.  They can be an invaluable source of support and learning."
Kathleen's favorite quote is: "Nothing's simple, Nothing's easy."  ~Gayle Good
Kathleen is a passionate learner.  However, when asked about her passions, she says "First and foremost, I have a passion for my relationship with God."  She also enjoys glamping with her husband.  They have a goal to visit all 50 states and experience all that this country has to offer.  She spends her spare time fusing glass.  It teaches her patience and that "everything doesn't have to be perfect in order to be beautiful."
Kathleen is currently listening to "Never Split The Difference – Negotiating as if Your Life Depended On It."  Her values include her relationship with God, respect for all people, and loyalty to those things that are important in your life (family, job, friends, etc.)  Her philosophy on life is to Always stretch and challenge yourself.
Kathleen has been married to her husband Mike for 31 years and they have three grown sons; three fur babies, and is patiently waiting to become a Nana.  
Article credit:  Lori Angel