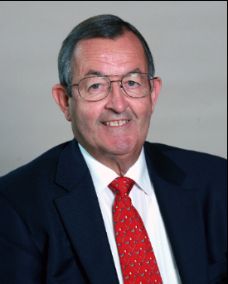 Associate Director, Development & Stewardship
Tom's life and work are steeped in Catholic tradition.  When asked what he values most, he answered "Religious faith and trust in God, loyalty to others, and giving back — to church, community, others in need".
The oldest of three children, Tom grew up in Big Rapids where his parents set a good example of helping others.  They were active volunteers in their parish and community and, with the help of the nuns in his school, taught that we are to love our neighbor as ourselves, and to especially help the poor.  So it was only natural that, when he retired from the corporate world, he sought an opportunity with the Archdiocese of Detroit as they embarked on an ambitious endowment campaign.  He has been with the Archdiocese for 17 years. 
Prior to his tenure at the Archdiocese of Detroit, Tom spent 30 years in the tax division of the international accounting firm, Arthur Andersen & Co.  Every few years, Andersen published The Tax Economics of Charitable Giving, the foremost publication on the subject. Using the booklet as a basis, he made many presentations and wrote articles for various groups and publications.
Tom is a long-time member and past president of PGRTSEM, and he believes that "trade associations" in the general sense are very important to one's skills development and also meeting with others in the same profession that can be a source of support and expertise.
Among his accomplishments, Tom is proud of his work as the principal editor of the Archdiocese of Detroit's parish stewardship education manual, Called by Christ, Gifted by the Spirit. This manual provides materials for pastors and parish leaders to use in helping parishioners understand the meaning of stewardship of God's gifts. The manual won a Total Stewardship Effort honorable mention award from the International Catholic Stewardship Council at its conference in 2010.
Tom is married to Marcia, his wife of 55 years.  They have 5 children and 9 grandchildren.  He is passionate about his faith, wife, family, living in a free country — and golf.