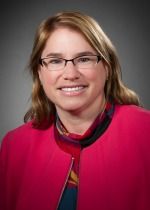 Presenter: Alexandra Brovey, JD, LLM, Senior Director-Gift Planning, Northwell Health Foundation
Explore the various stages in a typical gift planner's career path that lead to success. Discuss lessons learned, gift scenarios, training ideas and donor stories at each stage. Interact with fellow attendees to discuss both the art and science of gift planning, including metrics and blended gift scenarios.
Target Audience: Gift Planners of all levels.
Sponsor: Karmanos Cancer Institute
Approved for 1.5 CFRE CE Credits