Fundraising Metrics are the Worst: How to Fix Them! (Seminar)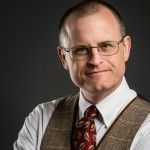 Presenter: Russell James, JD, PhD, CFP
Managers often look to metrics for solutions to fundraising growth. But research shows metrics are just as likely to hurt fundraising results as they are to help. So, what's the problem? And what's the solution? Tackling this problem starts by understanding the real-world decision-making processes for major gifts – especially the largest ones. This journey to the major gift from assets is very different from small gift decision-making. It should not be surprising that metrics that work in one place can be disastrous in another. In this session, Professor Russell James will take you on a deep dive into what actually works, and what doesn't, in the world of metrics.
Fee Sponsor: Community Foundation for Southeast Michigan
Location Sponsor Needed!